Awards
Apreco: Commitment to quality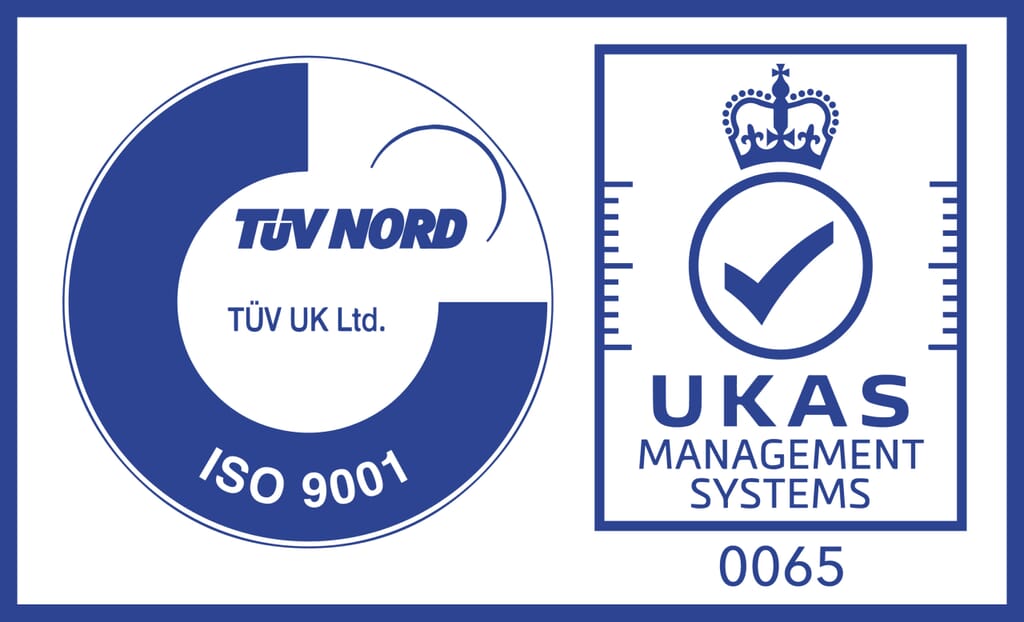 Apreco's steadfast commitment to outstanding products and services is once again reflected in its renewed UKAS ISO 9001:2015 certification. As air control specialists, our team devotes itself to the continued invention and provision of engineered solutions that solve the challenges of modern-day construction projects at all levels.
Since 1997, Apreco has been designing and supplying air pressure stabilisers and pressure relief vents. These are integral to a building's safety and the protection of individuals and companies. Apreco's bespoke solutions include weather protection and industrial pressure relief venting installations.
Air pressure relief vents and air pressure stabilisers
An air pressure relief vent – or PRV for short – controls the air pressure in a stairwell or room by keeping it at between 50Pa and 60Pa in line with the requirements of BS EN 12101-6:2005. This regulated pressure creates an invisible barrier that keeps fire and smoke out of stairwells during evacuations in case of an emergency.
Our gaseous Fire Suppression vents, the IGV and SGV are designed specifically for over and under pressure venting associated with Fire Suppression systems. Buildings are most commonly designed to withstand internal pressures of between 250Pa and 500Pa, though this can vary depending on the type of construction. The use of correctly sized and functioning pressure relief vents will protect such building structures from damage.
Air pressure stabilisers accurately regulate the differential air pressures between adjacent rooms. This limits the spread of pathogens in healthcare settings and establishes cleanrooms for research and development purposes. Apreco provides both vertical and horizontal-mount air pressure stabilisers adhering to all set standards.
What UKAS ISO 9001:2015 quality management accreditation means for our clients
UKAS ISO 9001:2015 is an independent and comprehensive certification that covers everything – from the design, manufacture, supply and services – related to Apreco's complete range of products. It serves as a motivator for continued customer service excellence, staff commitment and constant improvement.
All Apreco's products – from invention to production – are made in the United Kingdom, assuring customers that these quality devices cater for the unique landscape and demands of local setups. Dedicated after-sales support accompanies every installation.
UKAS ISO 9001:2015 accreditation, which relies on yearly inspections, indicates that all our quality management systems comply with the strict requirements of these national standards. It underpins not only our commitment to but also confidence in the quality we provide.
This certification assures all Apreco customers that we have robust and auditable quality assurance systems in place. It also emphasises Apreco's dedication to business ethics and a customer focus.
Apreco not only strives to meet the requirements of its annual UKAS ISO 9001:2015 inspection but it also continually aims to exceed them. Our deep-rooted passion for constant progress and improvement drives us to design new innovations. This devotion helps us address the ever-changing needs of a dynamic industry.
Our projects
Apreco's reputation for excellence established it as a trusted local and international air pressure control specialist. Our company has completed projects – both large and small – on home soil and abroad. Some of these include the following:
AstraZeneca R&D facility: Supply of air pressure control products in new laboratories
Charles University in Prague: Installation of pressure relief vents for improved fire safety
Christchurch Justice Precinct in New Zealand: Provision of pressure relief vents as part of fire suppression systems