News
Apreco: Celebrating 25 years of excellence in air pressure control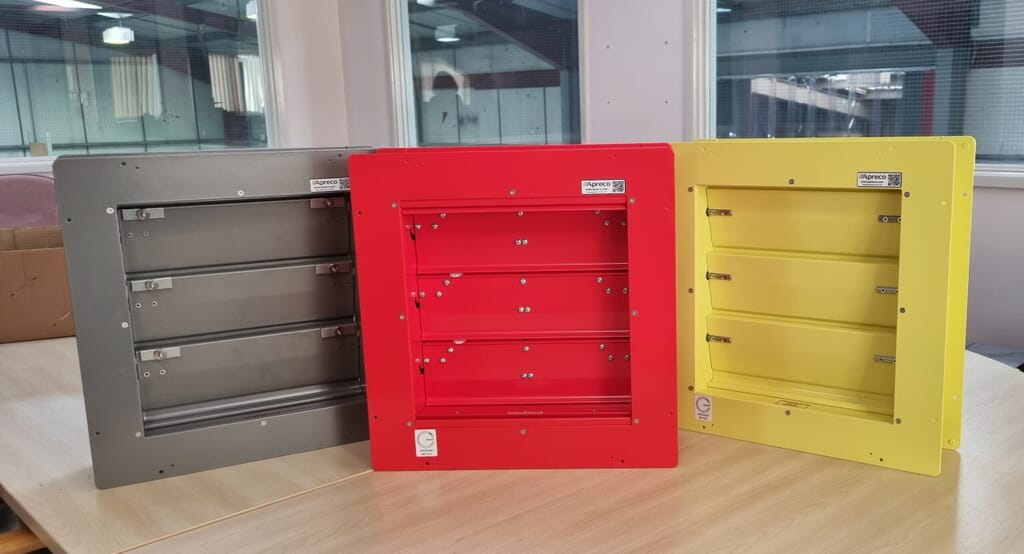 What started as a humble venture between the four walls of a garden shed in 1997 is now a global enterprise. Apreco has become a world leader in the specialised design, development, and manufacturing of air pressure control systems. Apreco is overjoyed to celebrate its 25th anniversary this year and would like customers and employees – past and present – to share in this delight by reaching this momentous milestone.
Apreco then, Apreco now
Apreco had modest beginnings and fueled by a vision to improve building safety, we have continued to achieve this by offering the world's best in air pressure control systems. The company soon made a name for itself through the delivery of high-quality air pressure stabilisers and pressure relief vents to the Global market.
The Apreco team's passion drives them to continually explore avenues for improvement and the research and inventions never stop. This worldwide leader in the industry has been safeguarding individuals and companies since its first product launch in 1997.
Major projects
Apreco has supplied air pressure control devices for some major companies in the global arena in its 25 years of existence. Since 1997, the company has attended to the specialist ventilation needs of a large variety of projects, such as hospitals, museums, data centres, airports, and high-rise buildings.
Hospitals and medical centres
Infection control is crucial in any medical facility and air pressure control is one of the frontline defences for the prevention and control of infections. Apreco have played the roles of consultant and designer in air pressure stabilisers for theatres, maternity wards, and special care units in renowned healthcare institutions such as:
Francis Crick Institute in England
CUHK Medical Centre in Hong Kong
Alder Hey Children's Hospital
Sarawak General Hospital in Malaysia
SCCC Hospital in Wales
Research and Development Facilities
When working with biopharmaceutical materials, cleanrooms with controlled air pressure are vital to control contagions, keep the integrity of materials intact and provide a level of safety for staff. Apreco provided expertise to several research and development centres where air pressure control systems were installed. These include the Texas A&M Health Science Centre and the AstraZeneca Research & Development Facility.
Museums
The best way to preserve historical pieces, such as artefacts and scripts, is through the installation of a Gaseous Fire Suppression system.  Apreco have provided design guidance and products in to numerous air pressure control systems in museums such as the M+ Museum in Hong Kong and the Qatar National Museum.
Other prominent projects include Facebook's new facility in Ireland, the Redline North project in Qatar, KNPC Oil refineries and Crossrail.
The company would like to give thanks to every customer, staff member, and all interested parties for their involvement and participation in its growth. The next 25 years are sure to see even more inventive air pressure control systems from Apreco.