Awards
British Chambers of Commerce Awards Apreco 2020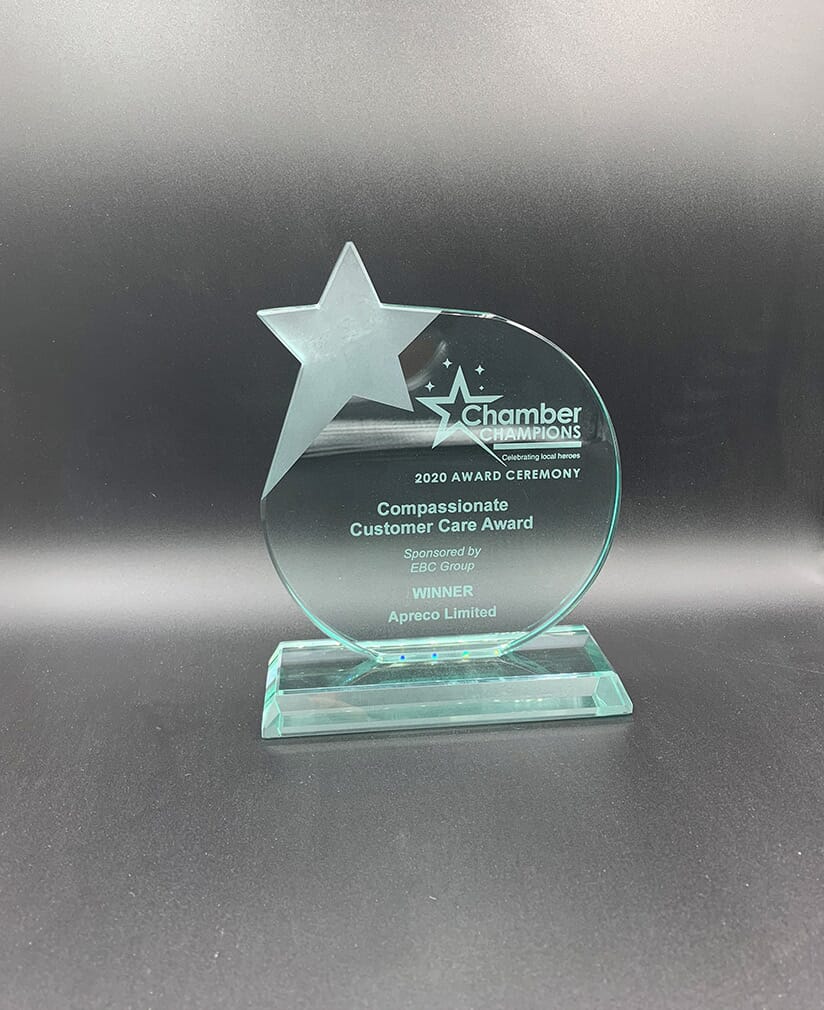 British Chambers of Commerce Awards Apreco for Customer Care 2020 in recognition of our efforts in support of the NHS throughout the COVID19 pandemic.
Following on from our recent nomination, the British Chambers of Commerce Awards Apreco for Customer Care 2020.
This award recognises a business that demonstrated a high level of service and has provided vital support when their customers needed it the most. The British Chambers of Commerce launched a virtual award ceremony to celebrate the incredible support shown by the two counties during Covid-19.
Apreco is very proud to have been involved in the design and supply of Air Pressure Stabilisers for the NHS Nightingale project. We have seen so many Herefordshire companies pulling together in our time of need to get this done. It is remarkable to see what the construction teams, planners, manufacturers and volunteers have achieved in these few short months.
Apreco is an essential supplier of Air Pressure Stabilisers to the NHS, for use within Isolation Rooms, Clean Rooms and Pharmaceutical Facilities. When the UK Govt. announced the "Stay at Home" measures in response to Covid-19 on March 23rd 2020, we also received urgent calls for critical Isolation Rooms up and down the country. On March 26th, we received a request from the Consultant Engineers at WSP and RSP to supply our Air Pressure Stabilisers to the NHS Nightingale Hospital in London.
Apreco Sales Director, Nick Loader, reacted immediately, working late into the evenings and through the weekends to deliver on the project. As this temporary hospital was due to be housed in the Excel convention centre, we had a whole set of new challenges and size constraints to overcome. Nick worked closely with the consultants to design an effective airflow regime and advise on Apreco products that would meet the project needs.
At Apreco, it has always been important to source our manufacturing materials locally. By staying local, our purchasing team was able to maintain continuous supply from Herefordshire and Worcestershire for the Nightingale projects. All suppliers approached during lockdown agreed to retain their staff and stay open to ensure the fulfilment of these urgent projects. We had a one for all and all for one approach.  We also employed local logistic companies and our own transport to offer same-day delivery on critical COVID wards.
The Directors made crucial changes to ensure we had everything we needed to remain safe and working during this time. We were able to maintain social distancing and staggered our operations to suit the emerging government guidelines at the time. All the staff at Apreco remained at work five days a week, and when needed through the weekends to fulfil the Nightingale project requirements.
Our quick response to the Nightingale project resulted in Apreco receiving fantastic feedback from our customers, "Provided same-day manufacture & delivery on a Nightingale Hospital, which was absolutely exceptional service from start to finish! Thanks!" All the staff here at Apreco are very proud to have been involved in the design and supply of Air Pressure Stabilisers during such a critical time.
We have continued to supply APSX units to COVID Wards for Bristol, Swansea and St Hellier hospitals, including the viral vector suite for Cobra Biologics, which was completed 4-weeks ahead of schedule.
It is because Apreco has worked continuously throughout lockdown that we have been able to supply to all UK and Worldwide Hospitals, Cleanrooms and Isolation Rooms with Air Pressure Stabilisers. These products aid clean air movement to protect staff and patients from airborne contamination.
"Provided same-day manufacture & delivery on a Nightingale Hospital, which was absolutely exceptional service from start to finish! Thanks!"
Related Products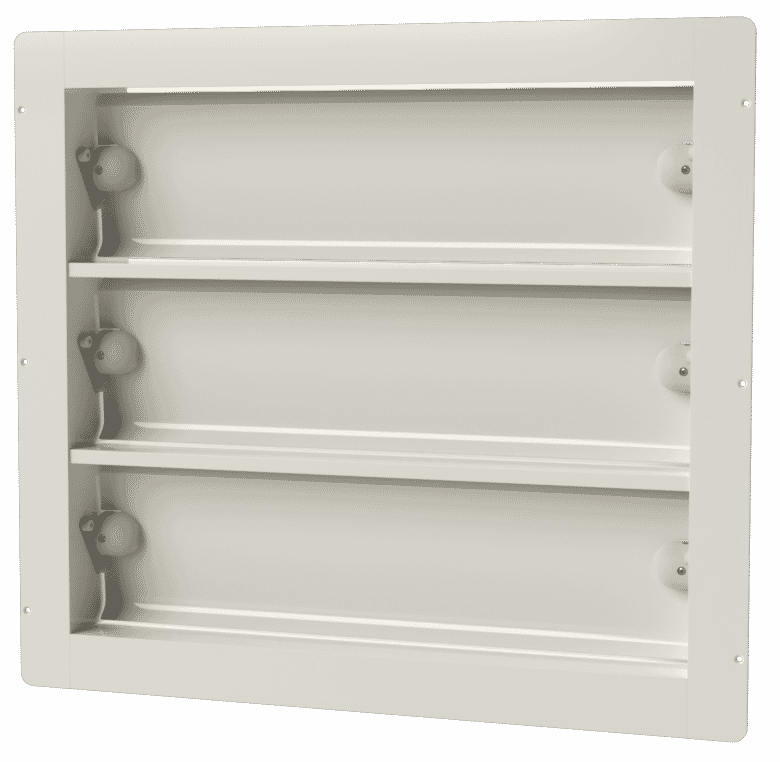 APSX®-123 Air Pressure Stabiliser
Product Details