Case Study
Airflow Design for Alder Hey Children's Hospital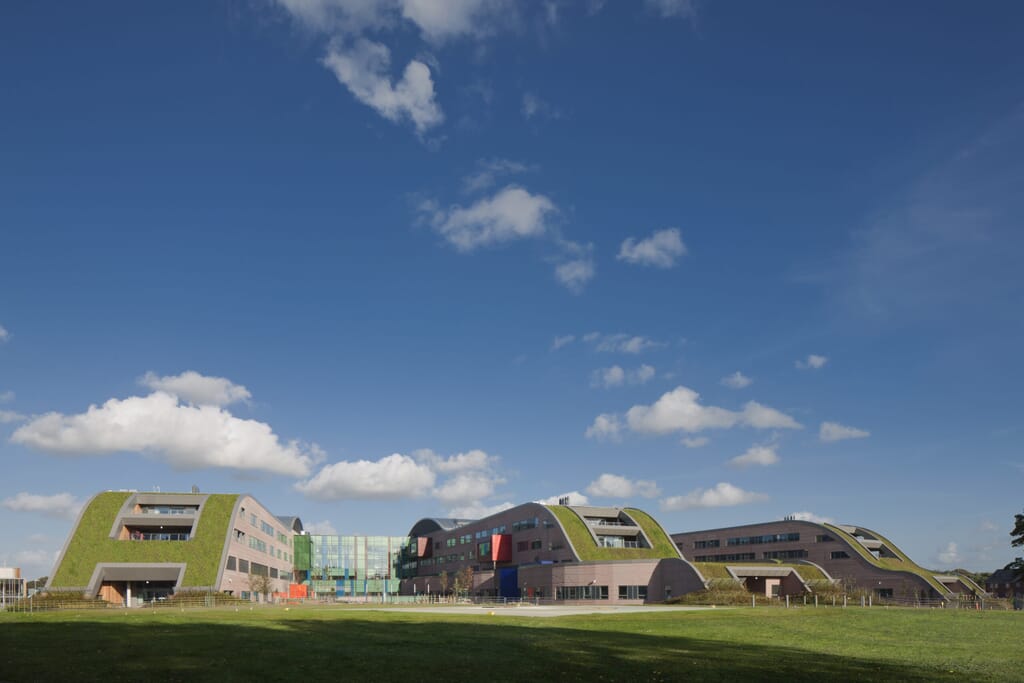 The Alder Hey Children's Hospital is one of Europe's biggest and busiest children's hospitals, providing care to over 270,000 children every year. Designed to bring comfort to seriously ill children, Alder Hey is both a world-class medical environment and architectural inspiration.
An inviting and soothing space, Alder Hey's construction was inspired to connect children to nature. The curved walls, bathroom 'pods', unique facade and high-level atrium create a sense of connection and wellbeing. Every part was designed to enable both efficiency and calm.
Apreco were delighted to design the airflow regime for this build, along with the delivery of our APSX air pressure stabilisers. The challenge for us was to arrange the units to perform their important role, without hindering the aesthetic of the impressive build. Apreco's air pressure stabilisers are designed to fit discreetly within medical settings, with their quiet operation, slim frame and bespoke powdercoat colour options.
Space is always a premium in any hospital and with limited space, we worked to incorporate all necessary equipment into the operating departments without interfering with the architectural features.
If you require assistance or a quote for your healthcare build, please get in touch with sales@apreco.com